Asset Accountability Reduces Losses
Having worked in the rental car business for a combined total of 35 years, Shane Skinner and Damon Haber are familiar with the pain points of the rental business. Their largest frustration involved the tracking and effective recording of asset damages. When a car came in with multiple door dents, it was difficult to know if the car was rented with that big dent or not. It's bad business to charge someone for damage they didn't do, or even worse, charge two people for the same thing! Knowing it was not just a grievance for their coworkers, but also a detriment to all similar companies, Shane and Damon created a plan to improve damage tracking and accountability. In 2013, they brought to Metova an encompassing strategy that would work for multiple types of asset management companies from property management to bodyshops.
How Does it Work?
Record360 makes tracking asset data faster, easier, and more accurate! Simply scan a VIN number or enter an asset tag, record a video, make notations, get the leaser's signature, and upload! When the asset is returned, its old notations are displayed for comparison and a new video and notations can be made.
Scan
Record
Notate
Storage and Sharing
All information is stored securely on the cloud and can be accessed via a computer. Log in to see a list of all the transactions in your company and who made them. Each detail of a transaction can be seen. Sharing records with supervisors, insurance companies, or customers is simple. All of a transaction's information is automatically added to an email, saving you the time and frustration of uploading multiple videos and images individually.
Record360 is Prepared
Support emails automatically include much of the information that developers will need, therefore allowing Record360 to fix issues more quickly and effectively. Notations can be embedded in the image so even when shared outside Record360, the user knows what they should be looking at. With high resolution as a toggleable option, you can save space and decrease the video upload time by only turning it on when needed. The offline mode is a good option for when you are away from a stable Internet connection. Offline mode saves media locally until you are ready to upload them. Any transactions that fail to be sent are retried each time the application is opened or can be resent manually at the push of a button.
More than Car Rentals
Since asset management expands beyond car rentals, the Record360 team can customize your experience based on your needs. The navigation is streamlined, with only the buttons and features needed by your company. Metova designers worked with the Record360 to create a design that would give the user the shortest path possible to complete their task. There's no reason to complicate things by having something that pertains only to automobiles when you deal with properties!
Record360 for Property Managers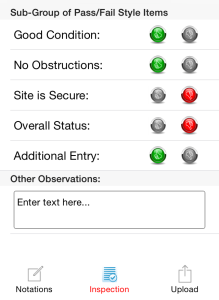 A module was created specially for property managers. The Form Module is a form that allows users to easily check items off a list or take additional notes. The forms are created and customizable by the company. Each item on the form can include any of six answer options: checkbox, radio buttons, pass/fail, textbox, single selection, and multi selection. Form data is saved along with the rest of the transaction, seamlessly adding it to the asset's current data.
Record360 for Bodyshops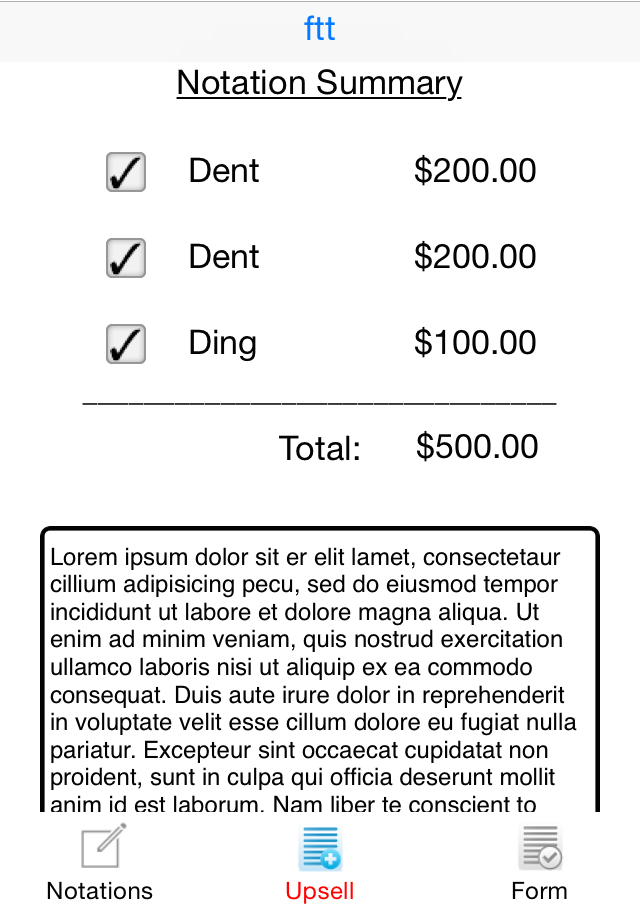 For bodyshops and dealerships, another specialized module is available that allows a value to be assigned to a notation type, giving the user a laundry list of damages and the total price to repair them. Irrelevant or unwanted notations are simply unchecked from the list- easy cheesy. Damage types and their values can be customized for each of a company's locations. Notation summaries are added to the asset and can be viewed as part of their details through the web portal.
I want Record360!
Contact sales@record360.com to get your company started. Record360 does everything for you. They provide a tutorial for your team, set up your company in the Record360 system, and customize your application for the type of assets your company tracks.
Tell Me More

More information on Record360 can be found at Record360.com. If you have deep pockets, or shallow pockets, or pockets at all and would like to support Damon, Shane, and Greg visit their page on Fundable.
The Record360 Team

Damon Haber, Founder
Damon has held VP of Sales positions and previously served as Vice President of Sales, Marketing & Operations for Southern California Enterprise Holdings.
Greg Harrison, Founder & CTO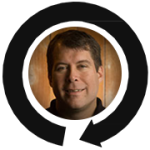 Greg has held CTO and senior management positions at Ignition, Vidiator, Envision, Loudeye, and Mosaic. Most recently, he was Founder and CTO of AdXpose, acquired by comScore, Inc. for $22 million in 2011.
Shane Skinner, Founder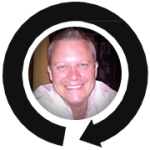 Shane has held CFO positions and previously served as Enterprise Holdings' Controller and Business Manager for the Pacific Northwest