The key to creating a successful business is defining a solid strategy. By doing so, you are putting your best foot forward and setting your business up to perform tremendously and drive growth. Now that 2016 is well underway, it's time to start thinking forward into target areas for 2017.
There's no time like the present.
McKinsey & Company recently conducted research on how market leaders successfully leverage their position and drive sales. Based on their findings they have determined five proven strategies key to growth.
1. "Find growth before your competitors do"
This seems simple enough. In order to gain a competitive edge you have to identify areas where your company can grow sales efforts. The best way to do this is to look ahead. Make sure to give yourself enough time to gather data and formulate a plan. Successful sales teams often plan for impending sales way ahead of time. This can even be a full year out. Another recommendation is to use analytics to identify sales opportunities. According to the study, the use of analytics can lead up to 25% operating margin improvement for "Business to Business" and "Business to Customer" companies.
2. "Sell the way your customers want"
Know your customer. Where do your customers shop? What type of websites do your customers visit? How do your customers communicate? By identifying whom your target audience is, you dramatically increase your chance of gaining new customers. The best way to identify potential customers is to define your buyer persona by analyzing past customer traits and similarities. Once you identify who your customer is you can cater to their likes and dislikes, which will lead to a better overall sales experience.
3. "Supercharge your sales engine"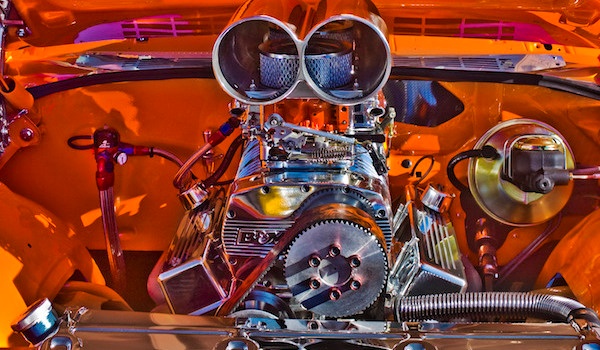 The first way to supercharge your sales team is to improve the overall timeframe in which a sale is made. The less time and effort required completing a sale, the more you can close. When sales increase, so does revenue. Another important strategy to improve sales is to collaborate with marketing efforts. Sales and marketing go hand in hand. Both groups of employees should have an open dialog and be made aware of each other's goals, timelines, and efforts. If both sales and marketing teams are firing at maximum effort as a team, you will dramatically increase your chances of delivering above-market revenue growth.
4. "Focus on your people"
This may seem like common sense, but people are your company's greatest asset. Be sure that you are investing adequate amounts of energy in employee relations and leadership efforts. Employee engagement and solid management always improve business growth. Studies show that hands-on coaching, frequent performance discussions, sense of comradery, etc. can increase the number of offers closed by approximately 75%. That's huge!
5. "Lead the growth"
Make sure that once you have your business plan in place and have a clear vision for how to execute your plan that you make it happen. Business strategy should be a priority, but making sure that you are leading business growth through action is equally as important.
Strong business strategy leads to business growth. It's as simple as that. One way that Metova can help you and your business succeed is by providing you with market research. This service helps you to identify your goals, create a buyer persona, evaluate market trends, and give you a competitive edge. If you are interested in Metova's market research becoming a key piece in your business' growth, contact us today! Our marketing strategist is excited to hear from you.