At the Google Nexus event today, Google's CEO and others from their leadership team unveiled several new and improved products as well as launched the new Android 6.0 update named Marshmallow. They made sure everyone understood that the ubiquity of Google and their products was only going to become more profound with the passage of time.
According to Sundar Pichai, Google's CEO, there are 30 billion active Android devices in the world. It is an astonishing number that can only grow as the adoption of Android in less-developed countries continues to increase exponentially. Google "cares about entry-level smart phones" — not something typically said of Apple.
Run-time Permissions
Users have been asking for a feature like this for a long time, and they will finally be getting it with Marshmallow. No longer will your users have to agree to a boatload of permissions on install. Instead, they will be gracefully asked to provide permissions at run-time, when they are needed. As an app developer, you will have to ensure your app can gracefully deal with denial of any given permission.
Nexus 5X and 6P
Today, Google formally announced two new Nexus devices — the Nexus 5X and the Nexus 6P. Each goes on pre-sale immediately, to be shipped sometime in October. The 5X is the successor to the Nexus 5, and is also produced by LG. The 6P will be produced by Chinese manufacturer Huawei. Both phones will use USB Type-C chargers, will include "Nexus Imprint", a fingerprint scanner, and a 12.3 megapixel camera with 1.5 micron pixels to aid in low-light photography.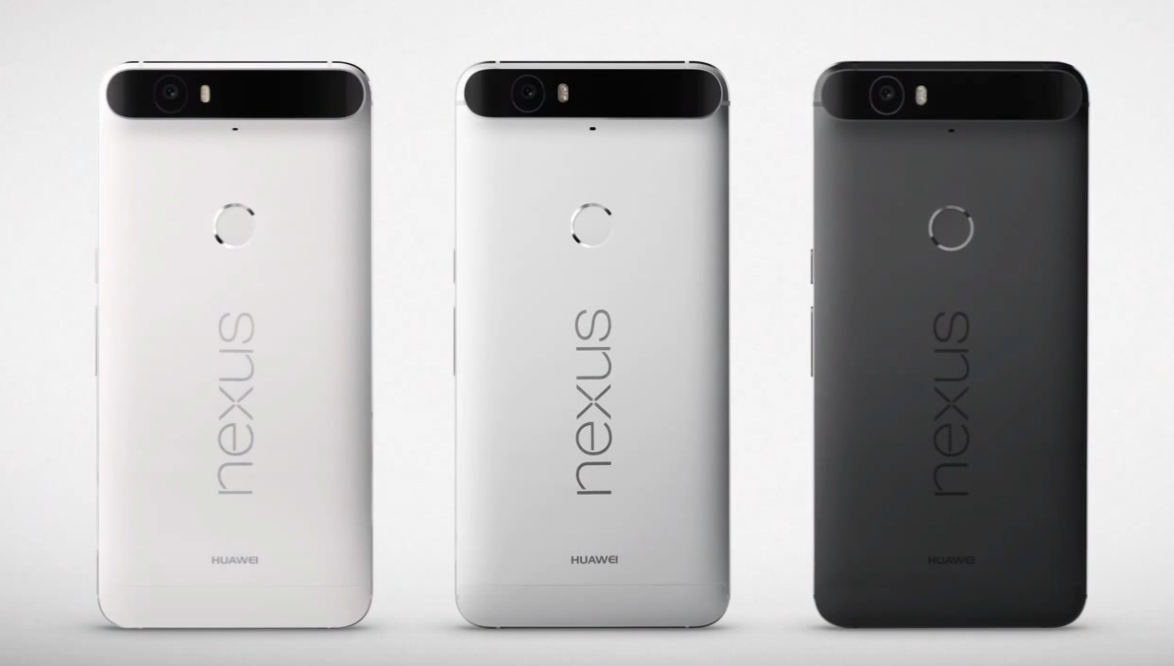 Nexus Features
Google announced a number of features that impact battery performance with the two new phones. From a hardware perspective, the USB Type-C chargers will enable the Nexus 6P to charge in half the time of the iPhone 6 Plus according to Google. Both phones also make use of the "Android Sensor Hub", a low-power secondary processor. The Android Sensor Hub will allow the device to do advanced activity recognition and gesture detection. Now your phone will know when you're running or riding a bike. It will be able to detect when you've picked up the phone so it can display notifications — without consuming much power.
On the software side, Google spoke more about the new "Doze" mode, which detects when your device is left unattended and exponentially backs off background activities, effectively increasing battery life by 30%.
Nexus Imprint–Fingerprint Recognition
With a fingerprint scanner conveniently located on the back of the phone — right where you touch it when you hold it in your hand — Google hopes to make fingerprint recognition ubiquitous. The scanner, dubbed "Nexus Imprint", can register a finger on first use. It takes just a few seconds to calibrate it and takes less than 600 ms to recognize again. The low false reject rate will improve over time, as the app improves its ability to recognize your finger each time you use it. The scanner can be used to unlock your phone and works with Android Pay. An API will also be made available for any enterprising developer to use in their own applications.
Bloatware
Android fans everywhere will be pleased to learn that Google has reduced the number of pre-loaded apps on the phone, and move one-quarter of the remainder into a post-setup installation phase, which means they can be removed like any other app.
Now On Tap
Google introduced a new feature called "Now On Tap", which provides access to contextual actions and search results by tapping and holding the Home button. Did your friend invite you out to dinner? You can add it to your calendar, check the menu, and make reservations right then and there with Now On Tap.
Voice Interactions
App developers will now be able to include rich vocal interactions in their apps. Users can ask your app questions, receive questions as a response in order to clarify the request, and provide answers in a back-and-forth as complex as you can imagine and create.
Chromecast
Google spent a lot of time talking about Chromecast at the event. All indications are that the latest iteration will lead to improved user experience and further Googlify your life (if you're into that kind of thing). App developers will be able to integrate Chromecast into their apps even more. Gamers can then use their phones — "the world's best controller" — to navigate an application displayed on their TV. If you have an app that delivers media content, Chromecast will enable it to begin loading that content in the background, before the user has even selected it.
Android Wear
As sort of a footnote, Google announced a half-dozen new Android Wear-powered watches, which will work with both Android and iOS devices. The watches have an always-on display, so you'll never be left wanting to know the time.
Pixel C — A Transforming Tablet
Google closed today's event with the unveiling of the new Pixel C, a productivity-focused tablet with a magnetically-attached keyboard. It connects to the tablet via bluetooth, and is charged from the tablet by induction. No messy connections in this new wireless world!