Have you ever wondered how such large companies are able to create and maintain so many products? Even one of the world's largest technology companies with some of the best developers in the world, needs to have someone to call on when the need arises! Metova is honored to now be an official vendor for Microsoft.
Exceeding Expectations
We agreed to multiple Microsoft guidelines. They will be using us as an extension of themselves and what we do will impact them. Microsoft even has a Code of Conduct. Luckily, we have had plenty of experience at being human. Here are some of the rules.
We are equal opportunity and treat our employees like real people- check. We also treat our dogs like real people.
We follow the law- check. No corruption here!
We are environmentally friendly- check. We recycle and are virtually paperless.
Respect confidentiality and intellectual property- check. If a computer is left unlocked, the owner of said computer must bring donuts. I don't remember the last time I had a free donut.
+10 Microsoft Experience
We have experience developing for Windows platforms. Not only have we dipped our toe in, we have made some amazing applications for multiple verticals including education, entertainment, and fitness. Our Vice President of Technology has even written an app for Xbox and was on stage at Microsoft's BUILD developer conference.
Some of Our Work
CLASS
Testing students' knowledge on curriculum is an integral part of every teacher's job. Metova-developed CLASS provides educators with a way to create and administer online assessments for their students. Taking advantage of the decades of assessment experience across 35 states, SEAS has built a comprehensive set of questions, answers, and test templates that comply with district/LEA, state, and federal curriculum requirements.
SEAS IEP and Achieve
Metova built SEAS IEP and Achieve as web applications on the Microsoft .NET Framework. They are web applications that run on Windows Phone. SEAS IEP gives educators the tools they need to build Individualized Education Plans (IEPs) for special needs students. It maintains digitized copies of forms that are required for IEPs and other student needs at the school, district/LEA, state, and federal levels. Data entry is as easy and efficient as possible for educators and administrators.
SEAS Achieve enables educators to create custom education plans for students based on individual capabilities. Educators can synchronize student record information with a variety of student information systems, assess students' capabilities, and document educational milestones.
Slacker
Metova developed Slacker Radio for both Windows Phone 7 and Windows Phone 8. Listen to streaming music from one of Slacker's radio stations full of handpicked songs or create your own. Their unique algorithm helps you discover new artists based on your listening habits. Slacker continues to be one of our most loyal customers, coming back to us year after year for updates and new platform support.
RunRite
Adding running to your daily routine has a plethora of health benefits such as releasing stress, losing weight, and boosting your immune system. Running correctly can not only improve your performance, but also prevent injuries. RunRite is here to help. The application connects to sensors in specially-made exercise clothing. While you run, RunRite tracks your speed, time, and distance. More importantly, it measures deviations in your stride and step. This allows you to make tweaks to your running style and avoid injury.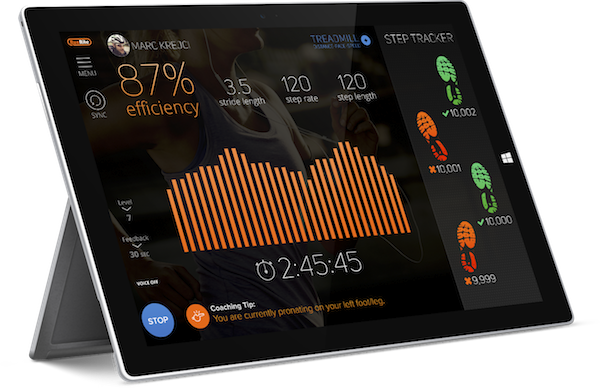 Metova has been trusted not only by hundreds of companies to make their applications but also the creators of the platforms themselves.
Microsoft trusts us to build their applications, why don't you?