It's important as a mobile app designer to stay informed on current trends happening in the world. It might sound a little nerdy, but here at Metova our team loves getting together and sharing new resources for finding inspiration and so we thought we'd share a few of these resources with you! Also - we are nerdy.


Muzli is a chrome extension that turns your browser homepage into a world of designer goodness. Whether it's blogs, UI kits, or trending mockups - you'll be able to keep up on Muzli and share with your friends.

Upside: This extension will greet you the minute you open your browser.

Downside: It's easy to get sidetracked on articles when your initial goal was to send an email.
Panda
Similar to Muzli, Panda is a one-stop-shop offering a wide variety of articles from multiple sources. The sidebar offers news articles from across the web, while the rest of the page promotes design inspiration.

Psst.. Panda has an extension for Chrome too.
Pinterest
If you're strong enough to look past the delicious casserole recipes and cute outfits - Pinterest is a great design resource for finding killer UI design. Once you have a few UI boards set in place on your profile, Pinterest is great at recommending new users and boards based on the design pins you have already.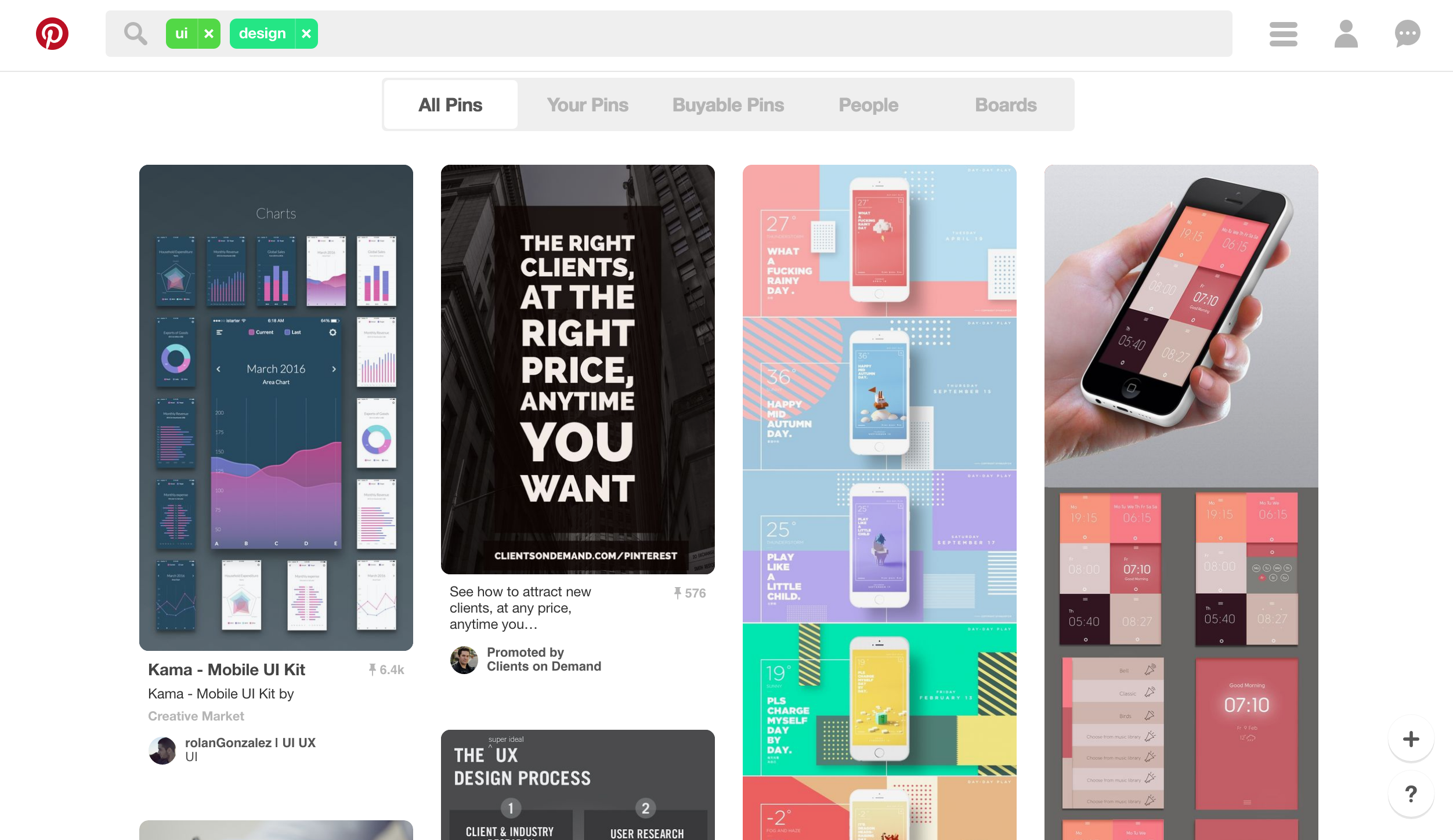 Instagram
Instagram accounts based around design are great resources when you're needing a little design pick-me-up. Another pro to Insta-inspiration? Community! Discovering new designers and including UI hashtags on your photos allows you to connect a little deeper into the design community without needing an invite to post your personal work. Maybe we're a little biased, but this account might be our favorite…
Read More