Apple's Spring event has come and gone and we are left with a flurry of new products and software.
iPhone SE
Photo: Apple
Apple announced the iPhone SE, essentially an iPhone 5s with beefed up internals. In fact, the internals of iPhone "Special Edition" are the exact same as is found in iPhone 6s. So users who want the speedy A9 Soc, always-on Hey Siri, 12mp camera, Live Photos, and 4k video recording in a slim, compact package are in luck! iPhone SE gets the same color options as the iPhone 6s as well. It comes in Space Grey, Silver, Gold, and Rose Gold. iPhone SE replaces iPhone 5s in Apple's iPhone lineup, so a new 16gb iPhone SE will cost $399 full retail while a 64gb model will cost $499.
iPad Pro Updates
Photo: Wired.com
In the Fall of 2015, iPad Pro was viewed as iPad's first step into the business and productivity market in a major way. While that step was a long time coming, there were some who wanted the Pro's performance abilities but in the smaller iPad Air size. Today, the iPad Pro line was expanded to include a 9.7-inch device. While looking almost exactly like the iPad Air 2, the 9.7 iPad Pro lives up to its name with 4 stereo speakers, the A9X chip, a Smart Connector, Apple Pencil support, 12mp Camera, a Tru-Tone Display, and 4k Video recording. Pricing wise, the smaller iPad Pro begins at $599 for 32 GB, moves up to $749 for 128 GB, and, for the first time in an iOS device, a 256gb configuration is available for $899.
Apple Watch
Photo: Apple
While a full refresh of Apple Watch hardware is expected this Fall, today's event introduced a few new Apple Watch bands. New sport bands, a Space Black Milanese Loop band, and new nylon bands in bold colors were introduced and made available today at Apple's online store. Finally, the Apple Watch starting price was reduced by $50 to $299.
Apple's Software Updates
iOS
Photo: Apple
Not only is new hardware flying to an Apple Store near you, but even old Apple hardware will feel like new with all of the new software announced today. The newly announced iOS 9.3 includes a feature called Night Shift, which makes the display color on your iOS device warmer once the sun goes down. This reduces eyestrain and some experts believe will help you sleep better. Additionally, the Notes app received the ability to protect notes with a password or Touch ID. Lastly, Wifi calling has been enabled for Verizon phones.
tvOS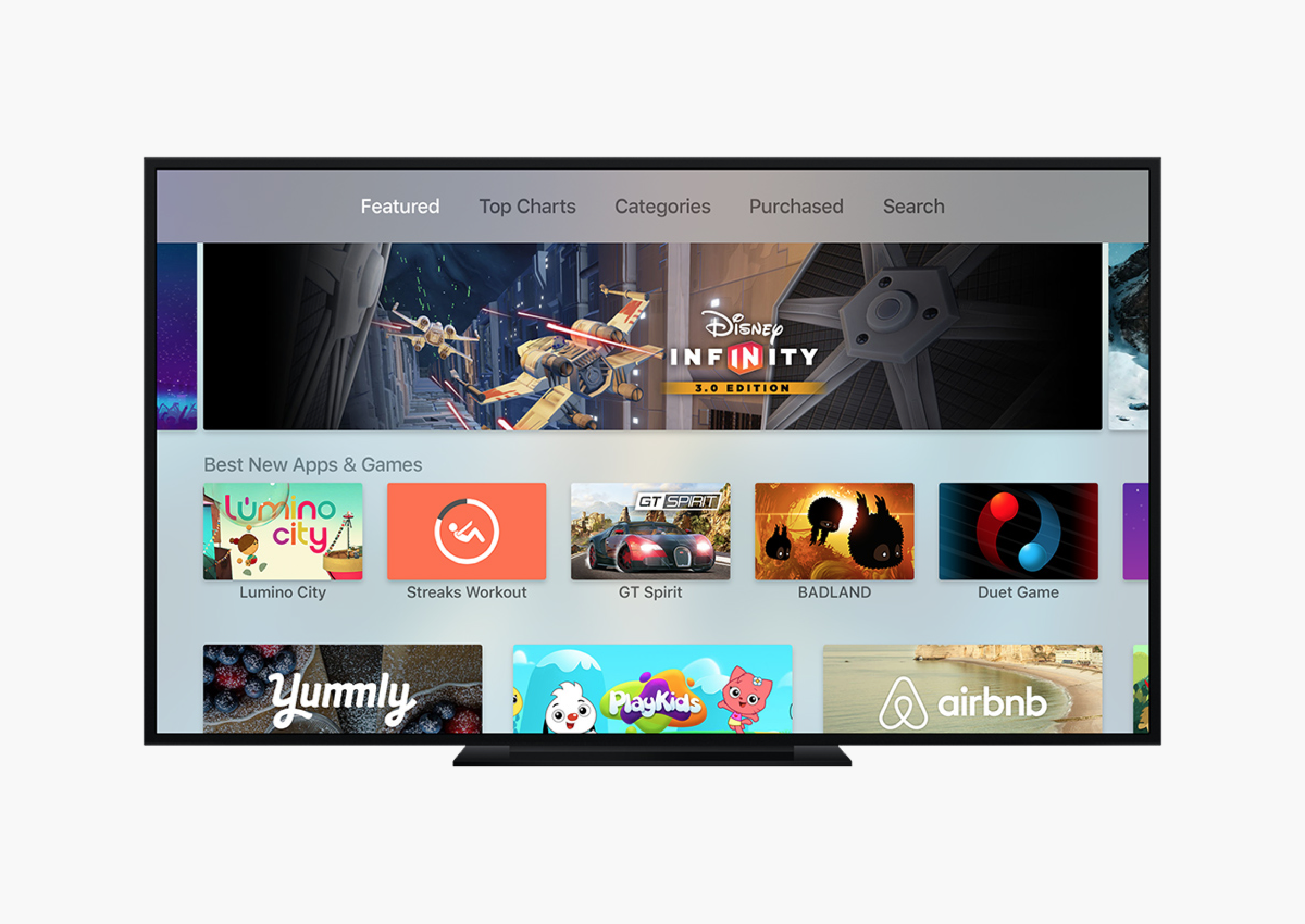 Photo: Apple
The still young (less an a year old) tvOS was also updated today. Version 9.2 brings voice dictation for search fields and passwords, Bluetooth hardware connectivity, and enhancements to Siri. It is available today.
Need iOS, watchOS, or tvOS development?