While the event may not have lived up to the hype, there were still several interesting announcements from a brand new phone to a virtual reality headset to an Amazon Echo competitor.
Meet Google Assistant
Google Assistant uses the context of your screen to be able to respond to more natural language queries. For example, if a user is on a restaurant page in Yelp, they can use Assistant to get directions without needing to re-specify the name. Google Assistant can help manage your schedule and everyday tasks, search for photos, help with travel plans, and deliver contextual information based on the user's current surroundings.
Pixel Phone
Google's new phone, the Pixel, is all Google, inside and out. It runs the most recent version of Android, Nougat, and is the only device to come preloaded with Google Assistant. Pixel also has top-in-class photography, storage, communications, and virtual reality abilities.
Pixel Device Specs
2.5D Corning® Gorilla® Glass 4
Aluminum body
Fingerprint scanner conveniently located on the back of the phone where your index finger naturally falls
Comes in two sizes 5" and 5.5" with the full feature set on each size
Three colors:  Really Blue, Quite Black, Very Silver
Photography
The camera has new features as well, including new HDR+ features, burst mode, and no shutter lag. Pixel has the highest rated camera ever, it scored an 89 on DxOMark's Mobile grading system. It includes 12.3 MP, large 1.55 μm pixels, and a f/2.0 Aperture. With Smartburst you can take rapid-fire sequences of photos and it will automatically choose the best one.  The camera has a shorter capture time than any camera they've tested before, which allows for better sports/action shots.  The Pixel includes a software image stabilization on video, which combines with the gyroscope to provide smooth videos even during shaky movement.  The Pixel also comes with free, unlimited online storage, even for the 4k videos that it can shoot.
Communication
Pixel also comes pre installed with Duo, Google's new video chat app. Duo works on both iOS and Android so everyone can have high quality video calls even if they aren't on an Android device. One interesting feature of the Duo application is knock-knock. When you video call someone, you can share your video feed before the person answers the call to give the receiver some context about the meeting.
Virtual Reality – Daydream
Pixel is the first phone to be Daydream VR ready, when combined with the Daydream View headset.  The Daydream also includes a new controller with gyroscopic tracking for their VR experience, priced at $79.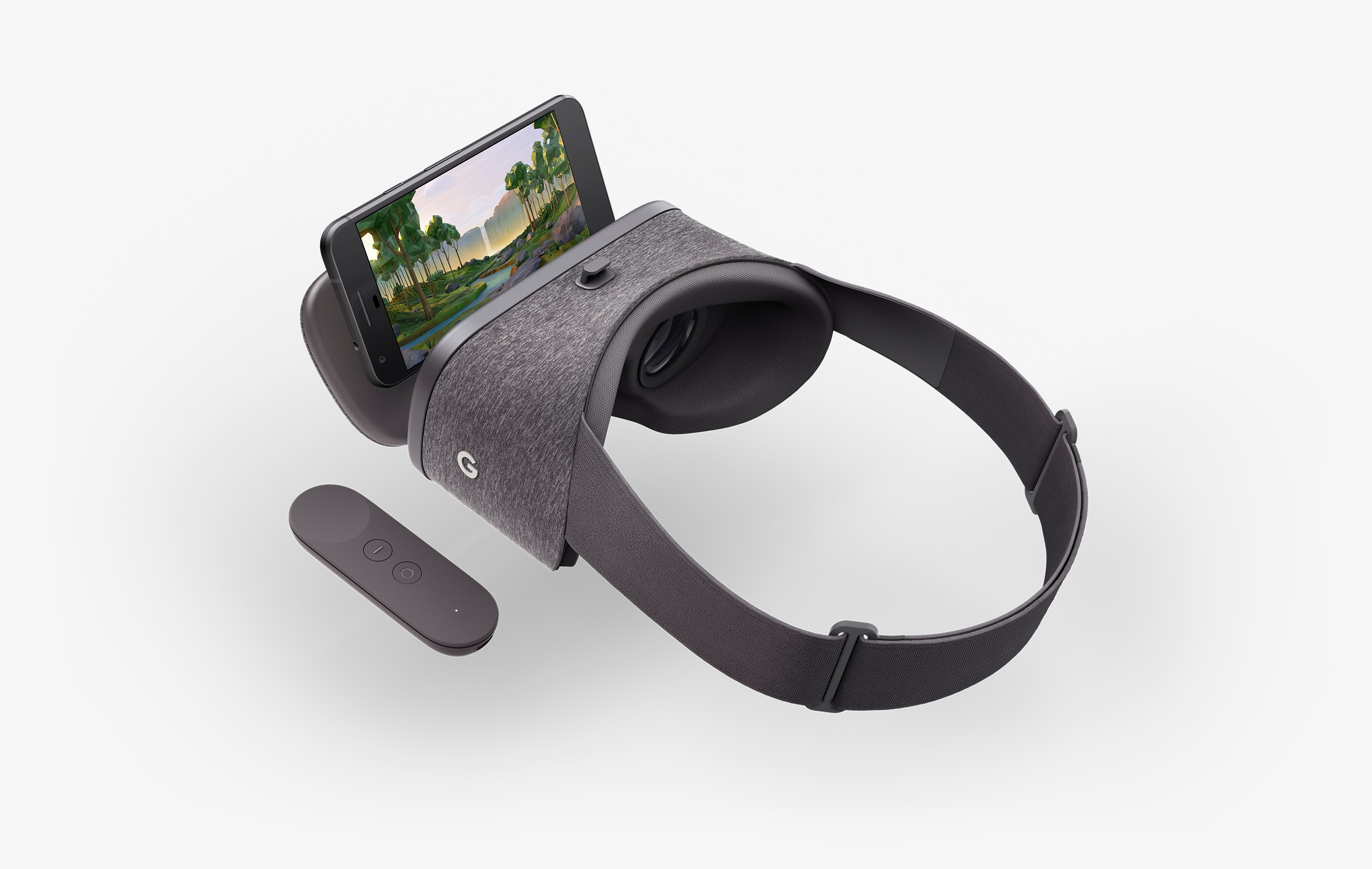 Icing on the Cake
No one likes realizing their phone is low on battery as they are heading out the door.  Pixel solves this problem by featuring a quick charge. It allows for 7 hours of battery life from only 15 minutes of charging.
The Pixel phone will always be up to date. It comes with the most recent version of Android. When it does need updates, they will happen automatically, in the background, without users needing to worry about it.
Google has made it easy to join team Android by making the transfer as painless as possible. Contacts, photos, videos, music, texts, calendar events, and more by connecting your devices using their Quick Switch Adapter.
Never worry about running into a problem with your phone at 3 am. Google now features live, 24/7 support teams. Help is just a call or chat away with your new Pixel phone.
Google at Home
Google has created an expandable wi-fi system to provide better coverage.  It includes Network Assist that manages/optimizes the network and channels to always provide best coverage. Google Wifi can be managed via a companion app that also allows control over device access.
Google introduced Chromecast Ultra with up to 4k resolution.  Google Play Movies and TV will also be available in 4k. Both will be available in November.
Google Home is a new competitor to Amazon's Echo. Inspired by home decor like candles, the design of the device is reminiscent of a cross between the Amazon Echo and an air freshener. Its unassuming design is made to fit in with any decor. Google Home includes Google Assistant,  which learns as it is used and gains context to questions and commands.
Google is also adding new APIs and integrations for Google Assistant to allow developers to integrate their content into the new software.  This will allow developers to take actions based on what a user says. This would allows users to say something like "Play the latest release from Bon Iver on Slacker". Google will be working with more partners in the future and expanding voice actions as well. developers.google.com/actions