Today Google celebrated their 10th Google IO developer conference. According to Google, Android is the most popular operating system in the world. Communication and machine learning were part of the focus today with Google Assistant, Google Home, and new chat and video apps. Android N has many improvements including a new VR Mode. Android Wear got an upgrade and a new platform for mobile analytics was announced. Read on for more details.
Text and Video Communications
Allo
Allo is a new smart messaging application. Using a slider, you can "whisper" or "shout" your message by adjusting the text size to be smaller or larger. Smart Reply predicts what your response may be and offers suggestions. For instance, if someone asks you if you want to go to the movies, you may reply "sure" or "perhaps another time." It also works for responses to images. Predictions will become better over time via machine learning.
Using Google Assistant in chat, you can search the internet, view YouTube videos, maps, etc all in your chat window. You can also chat directly with Google Assistant or play games by typing @google. If you are very private with your chats, incognito chats include private notifications, e-to-e encryption, and expiring chats. Allo will be available this summer.
Duo
Google has worked diligently to make video calls enjoyable, even if the person you are chatting with has a different type of phone or your connection is spotty. The result is Duo, the new one-to-one video calling application. A feature called Knock-Knock allows you to see a live video stream of who is calling before you even pick up. This gives you context as to who is calling and why. Is your wife calling because she's mad? Excited? Sad? Now you will know. Built by WebRTC, Duo has been fine tuned so that there isn't a delay between a phone ringing and the time in which it is answered. Duo monitors bandwidth moment to moment, allowing it to gracefully adjust when connection is slow. Duo will be available this summer.
Android N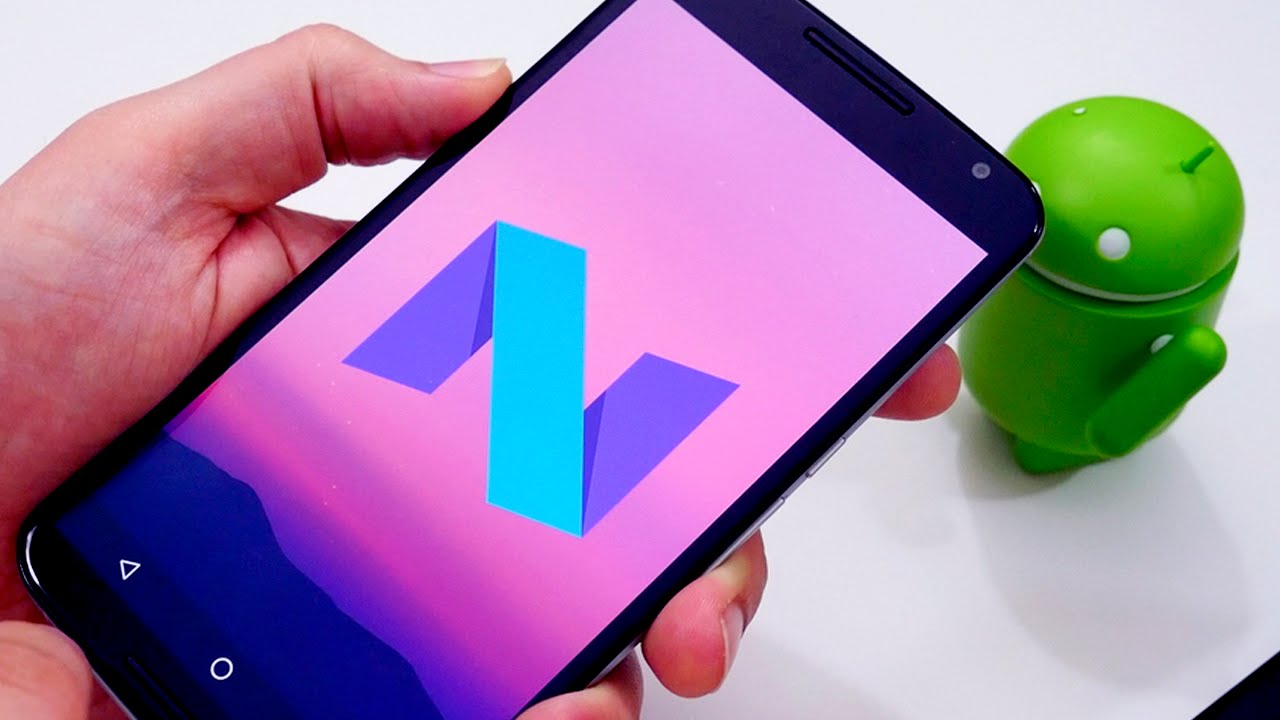 The tradition of naming new Android versions after a dessert seems to have stumped the Google team. If you have ideas for Android N, you can submit them to android.com/n. Though they may not have a name, Google hasn't shied away from filling the new version with software performance, security, and user productivity upgrades.
Android N will support Vulkan, a 3D graphics API that can be used on desktop and mobile. A new compiler called Just In Time (JIT) will increase app installation by 75% and reduce the storage required by apps by 50%.
Android N will be able to protect individual users better using file based encryption. Security upgrades also include media framework hardening and seamless upgrades. Software will download in the background and become implemented on the next restart. This will remove that pesky and time intensive upgrading dialog box and wait that normally appears upon restart.
Google has listened to its users and created a couple of new features that will make them more productive. In the recent apps screen, Android will now remove apps you haven't used in awhile in order to keep the screen cleaner and more useful. They also have added a clear all button to wipe the slate clean. "Quick-switch" allows the users to switch back to the most recent app. For serious multi-taskers, Android N will offer multi-window, which will allow more than one app to be displayed at a time.
Over half of notifications are from messaging apps. Android N will allow you to respond directly from the notification without needing to open an app. You can also change the visibility of your notifications by blocking them or setting them as silent.
Android N will follow Unicode 9 emoji standard. It includes more human-looking emoji, more nationalities, as well as more women in professional roles.
Firebase Analytics
Google acquired Firebase a couple of years ago. Now it is a suite of integrated products with over a dozen features. One of these is an analytics tool created specifically for mobile. It works on Android and iOS and is free and unlimited. Firebase also includes cloud messaging and notifications that will allow developers to send targeted messages. It also includes crash reporting that will allow developers to easily find bugs and crashes. It is available today at firebase.google.com
Android Instant Apps
One of the exciting new features the Google team has been working on is Android Instant Apps. With one click, you can open an app you have not previously downloaded. Apps are "just a tap away". It works by fetching only the pieces, or modules, needed to complete the request. Because of this, users can "test" applications without committing to downloading them. You are already signed in and use Android Pay easily. If you do decide you like the application, it is easy to download the full version with just a tap.
Current applications will need a little updating in order to work as an Instant App. It will use the same Android APIs, project, and source code. Developers will only need to turn the application into modules. Android Instant App will work on phones running Android OS as old as Jellybean. With its widespread availability and speed and ease for users to get a taste of your application, it will be worth the time it will take to update.
Google Assistant
With 20% of Google queries being voice searches, Google announced a program aimed to be more conversational than Cortana or Google Now. "Google Assistant" uses your location, history, and other contextual information to engage in an ongoing conversation. Google Assistant will be able to understand phrases that include pronouns such as "What are the reviews?" While it is an ambiguous question without context, if you had previously asked about showtimes for The Jungle Book, Google Assistant would be able to conclude the reviews you requested were in reference to The Jungle Book.
Google Home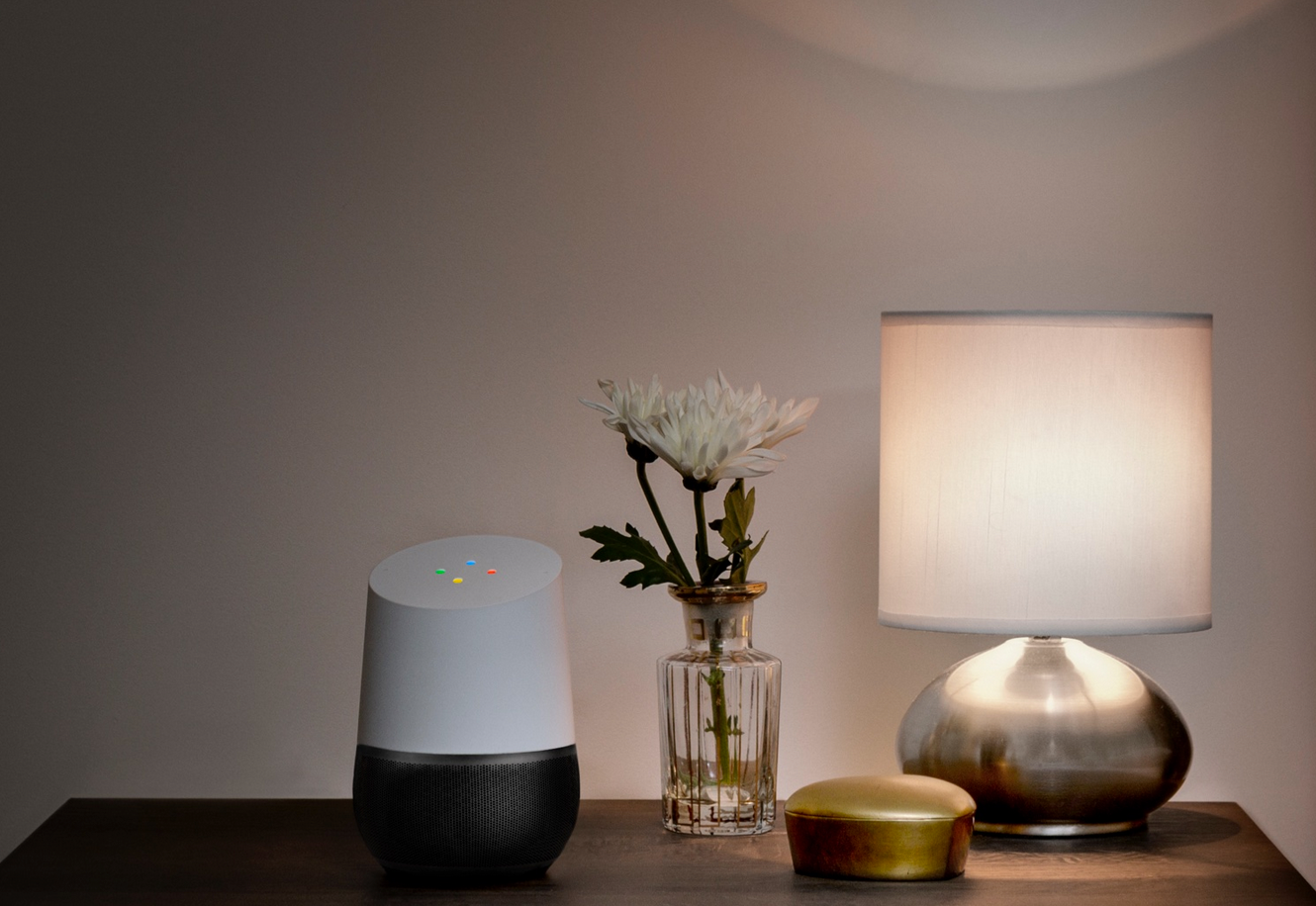 Google was expected to announce something similar to Amazon's home automation assistant, Alexa. They did not disappoint and announced "Google Home," a sleek piece of hardware that houses Google Assistant. Google Home's base is customizable with multiple colors and materials to choose from so that it can seamlessly fit your home's décor.
The wifi speaker can stream music directly from one of your favorite streaming services in the cloud. If you prefer to keep your music on your iOS or Android device, you can also easily send your music to Google Home via Google Cast. Google Cast also works with other wireless speakers so you can play your music all across the house. If you are a video lover, just say the word and Google Home will play your requested video on the TV.
Google Home also helps you manage your time. It can do all of the expected tasks such as set timers or alarms and creating shopping or to do lists. It also will manage your home devices. It will support most popular home systems such as Nest. You can then control your lights, thermostat, locks, etc just using your voice. In the future, Google Home will be able to reach beyond your house and order items such as food for dinner or flowers for your wife.
If you have questions, Google Home has answers via Ask Google. Get the weather, sports scores, news, nutrition information, commute times, and more quickly. Google says that it can even answer questions that other systems have difficulty with such as "What is the US population when NASA was established?"
Google Home is available later this year. You can sign up at google.com/home.
Looking to build or update an app for any of Google's products?