Today's the day. Apple is releasing iOS 10. Here are a handful of new features you can look forward to!
With just about every device including a camera and no film being needed, photos are taken in multitudes. It is a rare person who organizes and culls their collections. Apple has made it easy. Photos' new 'Advanced Computer Vision' collects and organizes a user's photos in meaningful ways without users having to directly do it themselves.

Siri is finally allowed out of the sandbox to play with the other apps. In order to compete with Google Assistant and Amazon's Alexa, Apple had to ease up on some of their restrictions. By allowing third parties to access Siri, she becomes more knowledgeable about the user. Siri is thus given context and control so she can more effectively respond to questions and assist the user.
Apple has opened up 6 Siri APIs that developers can use to plug into Siri.
Ride booking Messaging Photo SearchPaymentsVOIP Calling Workouts


Any app that provides one of these 6 services can offer up information that Siri can use. This will make iPhones even more accessible. Messages can be sent from any messaging app, photos can be collected from any photo app, and workouts can be tracked- all by voice.


In addition to giving mobile applications access to Siri, the applications Maps, Messages, and Phone now have extensions. 3rd party apps can provide information and actions inside of them, without the user ever needing to leave the app. For instance, if you want to see Yelp reviews for a location, you can pull them up without ever having to leave the Maps app.

Maps
Apple Maps has also received a makeover. Maps can be panned and zoomed to allow users to explore the area around them. Directions consider traffic conditions and suggest alternate routes. Apple Maps can suggest nearby places as well as routes to places it knows you will be going to such as work or a calendar appointment. The API is also open to 3rd parties so users can access relevant features of their favorite mobile apps without ever needing to leave the Maps application. Apple Maps also includes a new feature that will automatically remember where you park. That's one less thing to worry about for your next trip to the theme park!
Tone and emotions can be incredibly difficult to portray via text messaging. Apple's new features in their Messages App will both alleviate some of the difficulty as well as make messaging even more fun and addicting. Screen effects cover the entire screen with a fun animation of balloons, fireworks, or confetti. When a big impact is wanted, large messages bubbles jump on the page. Inversely, messages requiring a softer tone start small and take a few seconds to come into view. Messages can also be sent with "invisible ink" that gradually clears to reveal the message or image.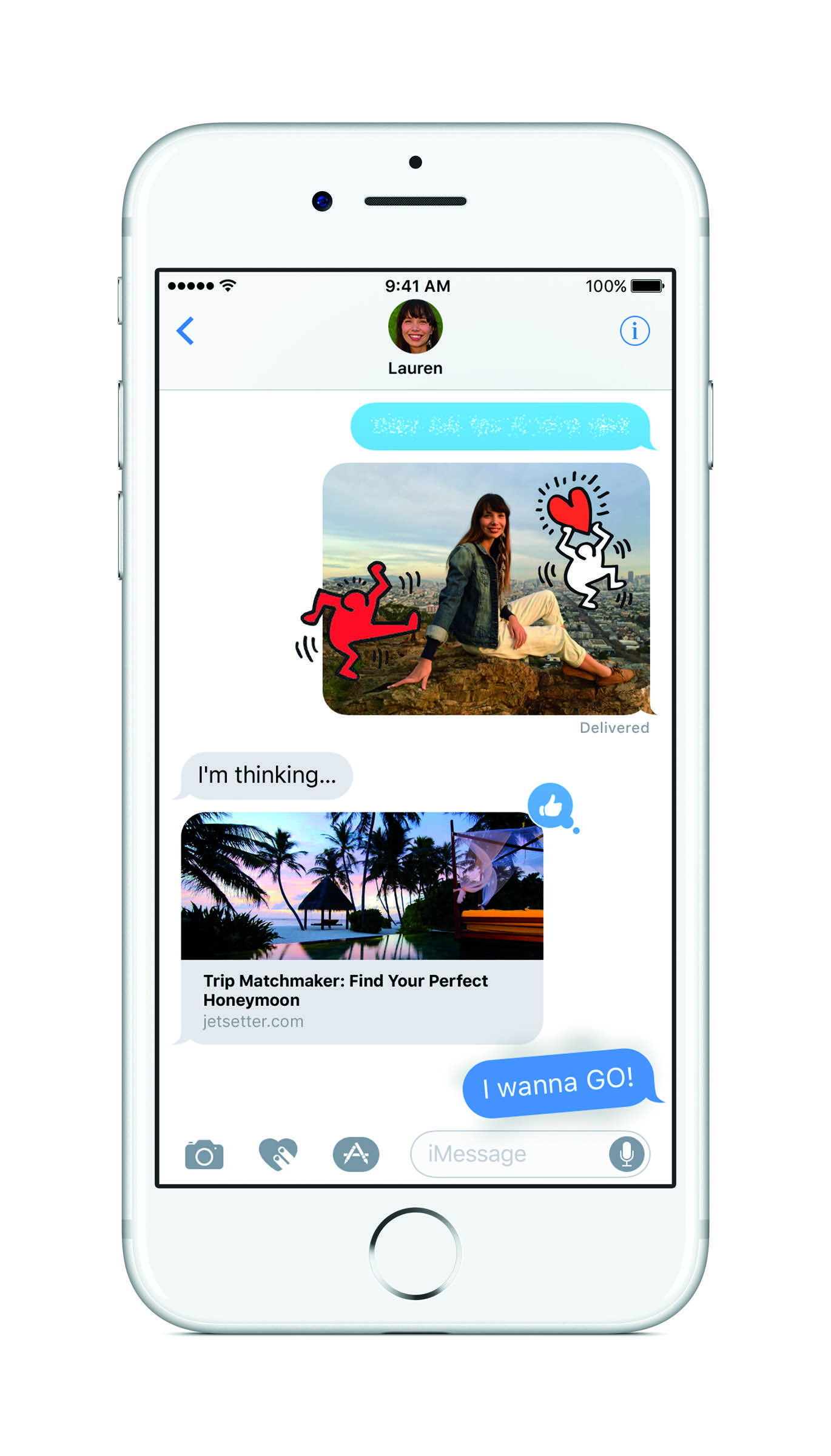 While many people were unimpressed by the lack of unique innovations in the new iPhones announced earlier this month, hopefully the improvements to the software will make up for it.